What does one say about someone as esteemed as Chip Kidd? If, for some reason, you don't recognize his name, surely you will recognize (and be in awe) of his work.
Chip Kidd is an icon. His work in book packaging and design has revolutionized the game. As a graphic designer for Alfred A. Knopf since 1986, Kidd has designed shelves full of books, including classics you can picture in a snap: Jurassic Park, Naked by David Sedaris, No Country for Old Men, The Secret History by Donna Tartt, 1Q84 by Haruki Murakami, and that is only listing a fraction of his portfolio.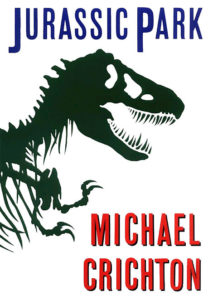 Chip Kidd has also written a few outstanding books of his own. His first novel, The Cheese Monkeys, was a national bestseller. His book, Go: A Kidd's Guide to Graphic Design, is the first book to teach graphic design to children and has over 60,000 copies in print.
He is an AIGA Medalist, the recipient of the National Design Award for Communications; he is a critic, an educator, a musician, and a TED Talk-er whose has been viewed over 1.3 million times. It is safe to say that Chip Kidd isn't scared of creating, contributing, and conquering design.
Q. Chips A'Hoy or Pita Chips?
A: Chardonnay.
Q. What would be a good graphic design villain name?
A: Exacto. (I already did, seriously, in my Batman graphic novel 'Death By Design'.)
Q. Who would run the country better, Donald Trump or The Joker?
A: Darkseid.
Q. Driving with famous people from Reading, who would be riding shotgun and who would be in the trunk? Keith Haring, Taylor Swift, John Updike?
A: Ha, love it! Taylor would be the hood ornament (not a stretch), Haring would paint the car, and Updike would be giving directions. Also, we would be listening to audio of Wallace Stevens' poetry, and then Douglas Carter Beane would write a play about it (!!). The trunk would be full of Sturgis Pretzels and Reading Beer. Burp. And we'd all go outlet shopping.
Q. Tell us a story about Public Restrooms or Gambling.
A: Public restrooms used to be where all the action was. Before marriage equality, is all I'm saying. It really was a gamble, actually.
Q. For your next TED Talk, you have to wear either cargo shorts or sweat pants, which would you prefer?
A: I would wear the sweatpants around my head like a snood, ala Little Edie in 'Grey Gardens'.
Q. What's your favorite NYC music venue? Playing/Watching?
A: It used to be Irving Plaza, before all the shootings. I saw: Gang of Four, Suede, Interpol, The Strokes, Franz Ferdinand, Phoenix, etc. But Joe's Pub is great too, very intimate, Amy Winehouse–bless her tortured soul–played her first US gig there. As did I (artbreak).